In case you've ever wondered how to do photo compositing or how to achieve a painterly effect with your mobile photos, here's a quick how-to on how I created the photo above using a couple of photos that I shot on my phone this morning.
I started with this photo and did a bit of minor editing to adjust the contrast & color to start. I generally do all of my basic editing in Afterlight (NOT Afterlight2, I really dislike their newer app as it isn't nearly as intuitive to use). Actually, I do about 75% of all my photo editing in Afterlight. I think you get some really lovely results with this app.
This is the second photo I used in the composite. I also made some slight edits to this one in the Darkroom app and in Afterlight. The Darkroom app allows you to adjust the curves but that's the only feature I use in this particular app.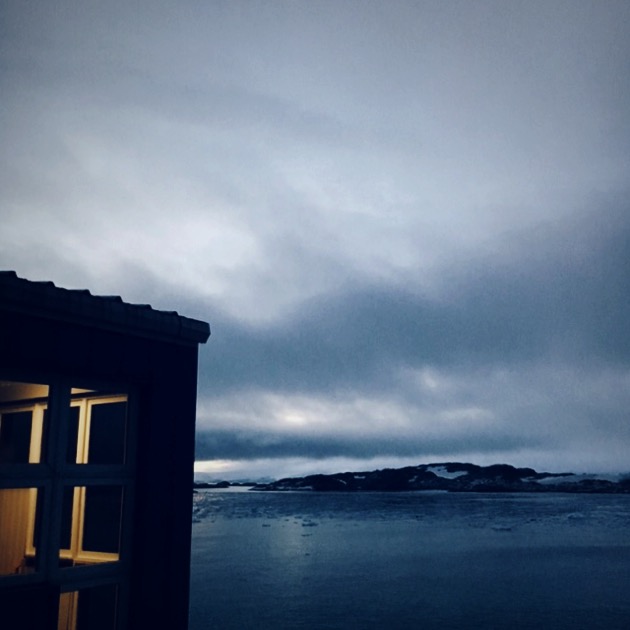 Next, I flipped the photo of the building backwards because I needed the building to be facing the other direction. This works well with subjects that don't have any lettering or a specific directional component to the object. This is easily done in Afterlight, or in many other photo editing apps, with one click.
Then I combined the two photos together to create the photo composite that you see below. I like to do this in Afterlight because the blend modes in this app usually render great results and you have a lot of control over how you blend them. There are other apps that will let you blend photos as well. Some will give you a lot of control of how you blend your photos but some will not, so you really have to try them out to see which ones will give you the effect that you're trying to achieve.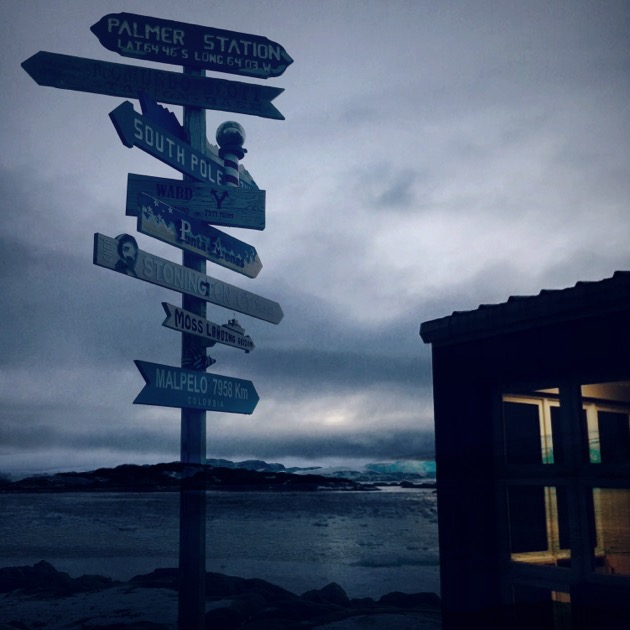 Next I took it into the Mextures app to add some overall lighting to it and then I took it into the LensFlare app and added the orange light glowing on the left edge of the building using an edge overlay sunflare. I like to use these to intensify the light in my photos and they work really well because you can adjust the color, opacity, strength and size of the flares so you have a lot of control over how it blends in with the photos & colors you're using.
The next thing I did was take it into Repix to add some bokeh. Repix has some totally amazing effects, and also some really, really cheezy ones. Try them all and use the ones that work for you. There are 3 or 4 effects that I use quite a bit but the bokeh effect is the one I use the most because I'm always trying to create a magical feel to the light in my composites.
At this point I was ready to do something different with this photo. Because it turned out so dark and mysterious, I decided that a more painterly effect might be the right thing to do with it. I used an app called Brushstrokes for this. You import the photo and it will turn your photo into a painting with what looks like real paint brushstrokes, different substrates and filters. (Their filters are not that great though and I would suggest just sticking with the painting effect and use the filters in other apps.) I don't remember which painting effect I used for this one. I tried a few but I liked how this one came out for the most part.
I could have stopped at this point but after looking at this for a bit, I felt like the painterly effect was a bit too heavy for what I wanted. I often will take a photo into Brushstrokes but then blend it later with the unpainted version in order to lessen the painting effect. Which is exactly what I did this time.
I took this photo, and the one I used to create this one (the photo right above), and composited them again in Afterlight. This brought some of the detail back into the final piece. Then I wrapped it all up with a few last edits.
Total editing time from start to finish was about 2 hours. Here's the final version again.